2022 Review of the Year
Posted on: December 20th, 2022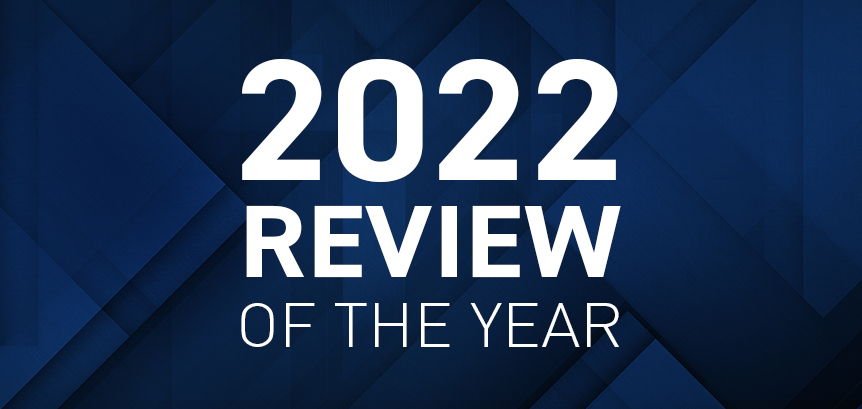 Time again for my annual look back at stories of the year relating to conflict resolution, and what a year it has been! War, industrial action, government woes aplenty, and much more. I've tried not to be too gloomy, however, as I pick out a few key global events and conflict-related happenings from 2022 and wonder what they teach us about conflict and its resolution.
January
With a taste of things to come for 2022, 30 elite British troops were sent to Ukraine amid fears of an imminent Russian invasion.
About this time, I remember thinking OF COURSE they're going to invade. It had become clear from everything Putin was doing: with placement of his troops, cosying up to China, 'exercises' on Ukraine's border and more, that his avowed intention was an illegal invasion. We always advise people to try and spot and prevent conflict before it gains momentum, but this guy's intentions were clearly set from the start.
February
Putin then signed a decree declaring the Luhansk People's Republic and Donetsk People's Republic as independent from Ukraine, and, despite international condemnation and sanctions, began a none-too-surprising full-scale invasion of Ukraine.
Back at home, and continuing the 'Partygate' scandal, another new photo of Boris Johnson was leaked, apparently taken on 15 December and this time appearing to show him next to a bottle of champagne, with a tinsel-wearing official and other staff members.
Looking at these two stories side-by-side, it makes me think about how many times in conflict situations do we come across this phenomenon of gaslighting? On the one hand here is Putin, in plain sight, amassing 100,000 'exercising' troops on Ukraine's borders with a statement that, 'No, we're not planning to invade', while back in the UK there is Johnson and his team laying down the law about distancing and gatherings, while at the same time flagrantly breaking those rules himself!
March
Following criticism in March of the UK's response to accepting Ukrainian refugees, Johnson extended the government's visa scheme to allow potentially 200,000 Ukrainian people to stay in the UK.
'Partygate' rumbled on through March and on the 29th, the Met Police announced that 20 fixed penalty notices would be issued (to someone!) as part of the inquiry into Downing Street parties that had allegedly breached COVID rules.
All interesting stuff for mediators when we think about transparency, the need for everyone to feel they are being treated fairly, and of course more gaslighting!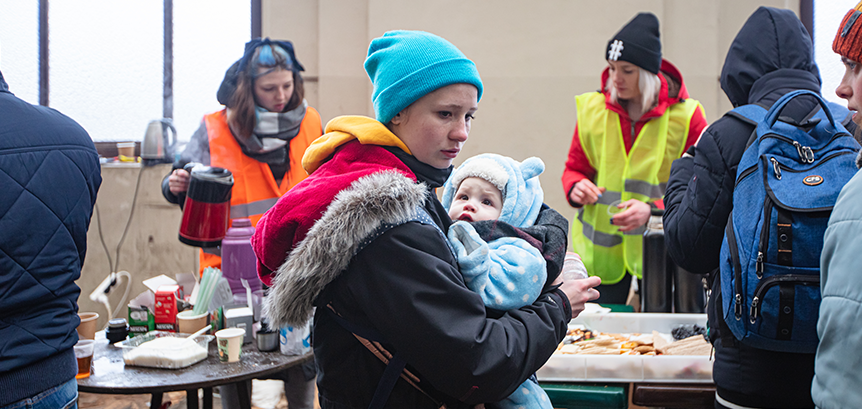 April
In a statement to the House of Commons, Prime Minister Johnson apologised following his receipt of a fixed penalty notice for breaching lockdown rules, and said that he did not realise he had breached rules at the time. Uh-huh.
And by way of light relief at this point, I think I'm going to make it a regular feature of my annual reviews to remind you of the result of each year's Eurovision Song Contest 2022: the UK entry performed by Sam Ryder on 14th May finished in second place and won the jury vote. Remember it this time? 'Space Man'!
May
Events in May weren't quite as harmonious (ahem) for Mr. Johnson's government, with four more Conservative MPs on the 26th May; John Baron, David Simmonds, Julian Sturdy and Stephen Hammond, joining a growing list of MPs urging Johnson to resign.
And in the interests of balance, could I also point out that on the 31st May, 'Beergate' was born, with some familiar, beery accusations being levelled at Labour Party leader Keir Starmer and his deputy, Angela Rayner.
I mentioned gaslighting above and how this can be evident in so many conflict situations. But hearing about all these allegations in connection with breaches of lockdown rules, I also think about the place of admission, apology, and acceptance. I think we are becoming too used to apologies being very cynically issued by our elected representatives only when they get caught out.
June
On 18th June, in one of several episodes of industrial action this year, the National Union of Rail, Maritime and Transport Workers (RMT) confirmed that the rail and tube strikes planned for the 21st, 23rd, and 25th June would go ahead, after talks to resolve the situation ended without agreement.   
And here is a nice example of arbitration instead of mediation. The appropriate course of action or process in most collective pay disputes is actually arbitration, and this is often where ACAS quite rightly comes in. ACAS don't offer mediation for the kind of pay dispute that the RMT is having with the government because, in most disputes where representatives come to the table to negotiate on their members' behalf, arbitration is proven to be the most effective process: evaluating both sides' arguments and proposing a settlement.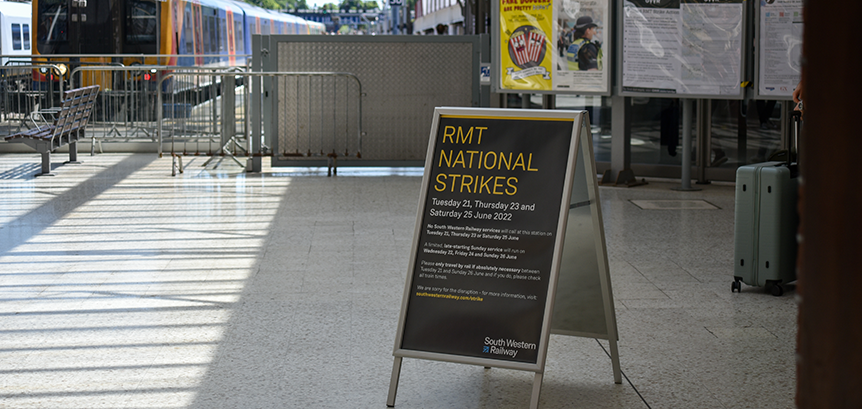 July
More trouble for the PM in July and finally, on the 7th July, Mr. Johnson resigned, just in time for the 8th July announcement that Keir Starmer and deputy Angela Rayner were cleared of breaking lockdown rules over their Durham 'Beergate' meeting.
Call it karma, or call it common sense, but how often in conflict situations do we find that openness and honesty generally contribute to conflict resolution, which can usually preclude resignations, sackings, and the like, while dishonesty, manipulation, and subterfuge generally have the opposite effect?
August
The cost of living crisis was really starting to bite by August, with the news that inflation had risen again, from 9.4% to 10.1%, driven by the ongoing surge in food and energy prices. This put inflation at its highest level since February 1982. Then, by the 31st August, the pound sterling had experienced its biggest monthly fall since 2016, sliding 5% against the US dollar to reach $1.16 on the currency markets.
And don't we always find that conflict never happens in a vacuum? There is always a context, a bigger picture that deepens and extends any conflict situation, and this was certainly due to be the case for the last third of 2022.
September
By the 6th of September, Liz Truss became UK Prime Minister, with a line-up that meant for the first time in British political history, no white men held positions in the 'Great Offices of State'. For an organisation like ours, concerned with inclusivity, this seemed quite significant.
This was the case only until 19 October though, when Grant Shapps was appointed Home Secretary, replacing Suella Braverman (although Braverman was then reappointed by incoming Prime Minister Rishi Sunak just six days later).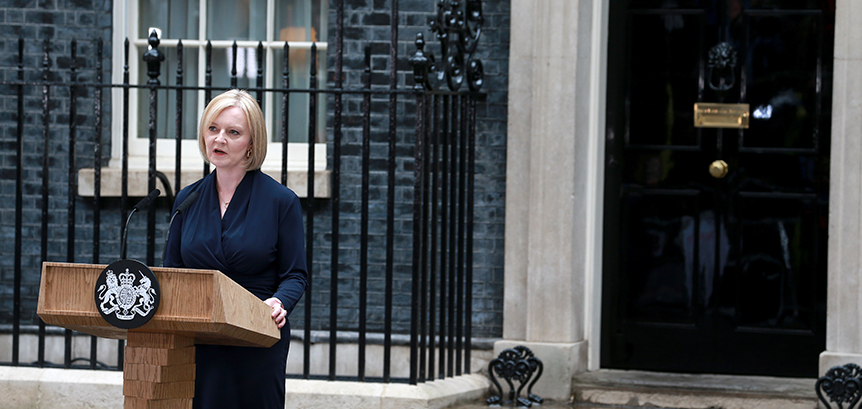 October
More conflict in workplaces, as October began with more than 50,000 rail workers going on a 24-hour strike, the biggest of the year to date, with only 11% of train services running in the UK.
On the 14th, Kwasi Kwarteng was dismissed as Chancellor of the Exchequer following a disastrous mini-budget that was soon to be reversed, and by the 20th October, Liz Truss had announced her pending resignation as Prime Minister after just 45 days, meaning her tenure would be the shortest of any Prime Minister in UK history. Rishi Sunak then took over the Prime Minister role.
Interesting here is how different people and groups express their dissatisfaction when they feel they are in conflict. Rail workers, in ongoing conflict with the government, go on strike, while the government continues spinning its revolving door of ministers, each being subject to poor confidence and ultimately resignation.  
November
After allegations of bullying made against him, Sir Gavin Williamson resigned as Minister of State without Portfolio and, following the news reports, more and more people came forward to say that they too had been victimised by Sir Gavin.
Further workplace unrest too, as the Royal College of Nursing announced that nurses across England, Wales, and Northern Ireland would stage their biggest strike in NHS history, in a dispute over pay, on the 15th and 20th December.
And by the way for November: this was the month on November 18th we launched EU Mediation, our foothold in the EU, based in Ireland and operating throughout the whole of Europe.
December
More industrial action this month, and on the 9th, Royal Mail workers began a wave of strikes in the run-up to Christmas, with more than 115,000 staff walking out in a dispute over pay and conditions. While, on the 13th, the latest in a series of train strikes was held, after members of the RMT union rejected a new pay offer. Additional strikes were then planned for the 14th, 16th, and 17th December.
As I write, the headline news is in relation to the nurses again, with the government side sticking to the guns of their latest pay offer, and the nurses going ahead with their strikes.
I also just looked back at the start of my review of 2021, when a certain Donald J Trump had just been banned from Twitter. The January 6th committee is just about to vote on whether to refer his misdemeanours to the Department of Justice for potential prosecution. How the mighty fall?
Happy New Year!